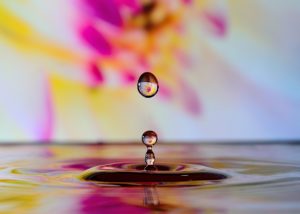 I.
THE DECK
In the early days of my disability I spent a lot of time sitting on our sun deck.  I had reached the end in my 10 months of physical rehabilitation and was living at home with my parents.  I could have gone farther with my rehab and gotten stronger.  I probably could have learned to move and manoeuvre my body in marvelous new ways to gain more independence but my heart and mind were not in the game anymore.  I was depressed and I wanted to  go home.  I was discharged into the real world in late spring.
When summer came, sitting in the warmth was soothing and somehow reassuring.  In front of me and on each side was our backyard and its many sturdy trees.  The tall cedars, the very messy and shockingly yellow laburnum, the fig tree I'd given my father and all the fruit trees I'd feasted from in summers before.  The bounty of shrubs, vines and flowers that my mother had planted over the years surrounded me too.   Vibrant colours, textures and sizes cultivated with care and the energy of her passion.  All of this firmly rooted in the ground.
Behind me was our house, the place where my mother made her fabulous fluffy omelettes and my Dad pored over the classifieds for what seemed like hours on Saturdays.  It was where my brother would build a sculpture out of the dishes when the chore of washing them fell to him. I had walked in and out of the bright red front door, up and down the front steps and heard the click of the front gate as I came and went hundreds and hundreds of times.  This was home.
Placed between these anchors of house and garden I was content.  Sitting there was an activity for me.  I wasn't very mobile yet, I hadn't begun to knit the fabric of my social world back together and there were many barriers I didn't know how to confront.  I was happy to read a bit and watch the birds.  There was such a variety of these relentlessly busy creatures and for long stretches I'd sit mesmerized by their lightness and the easy flow of their flight.  In the distance lay the ever present expanse of ocean that was our view.  All day boats and planes went past piloted by busy people living their lives.  There was a lot going on out there in the world.  I didn't know it then, but sitting and watching it was a first step on the journey to making myself part of it again.
II.
THE BUS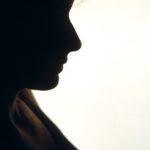 Often when I was outside doing my sitting and watching, a municipal bus would pass by conjuring up a wave of immense sadness.  It happened every time.  It washed through me like a flash flood and then it was gone.  That distinct sound, a mixture of swooshing, grinding and rattling with a little air brake occasionally thrown in, dug deep past my surface depression and set free a little drop of grief that I was unable to comprehend.  I noticed it, but I never questioned it.  "Weird", was my only commentary.
Years had passed and one day I happened to think about that bus.  It was immediately obvious to me why its sound had made me so sad.  I had taken that bus to work every morning at 7:20 a.m.  Before I had a car it took me to the ferry to visit friends on weekends and holidays.  It took me downtown to see movies and concerts.  It took me shopping.  It took me to appointments and to parties.  It took me everywhere!  And then it brought me home again. The sound of the bus was the sound of everything I'd lost.  It was my world crushed, my link to my community broken, my freedom gone.
Deep inside, way beyond my awareness, there was a wise knowing of the force that was behind my grief, pushing it upward.  There was an understanding of its perilous power.  I knew that controlled release was necessary.  Drop by drop was all I could manage.  In the confusion of the early days, I could see no future.  All I knew was that I could not work, I did not know who my friends would be, travel was a fantasy and I had no idea how I was going to live.  With the passage of time and the support I needed I was able to heal and rebuild my life.  I found myself with a big circle of friends, many of them close.  I had a good job.  I lived independently.  I went on vacation and I learned to drive.  I went to movies too!
III.
THE PROTECTOR
"Denial" has a bad reputation but there are times when absolutely nothing else will do! Far from being bad and undesirable, it has value and it has a purpose!  It is there to help you cope with something that is too big to manage.  I learned about the wisdom of my inner being and the capacities of my heart and soul from the experience of hearing the bus.  When I was able to understand it I realized denial had been working in collaboration with wisdom to protect me.  For as long as it was needed it stayed on the job quietly doing the slow release into awareness according to the cues it was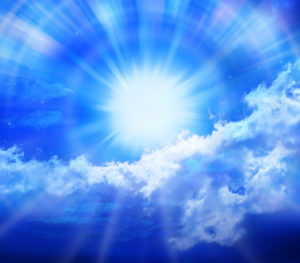 getting. With every little bit I healed, unbeknownst to me it was taking another little step back.
Denial is a crucial component of the healing process that makes itself known in the initial numbed feeling of shock.  It can only do this first part of its job by itself and then it needs your participation to keep functioning in a healthy and helpful way.  It receives your cues as your heart mends and you move forward again in your life.  If it doesn't get them, it can do nothing.  It just stays stuck and keeps you there with it.  This is why it is so important that we attend to our needs for healing.  The more all that enormous change and loss gets integrated, the more denial can fulfill its purpose and gradually bow out, leaving you to live vibrantly, aware and grounded in your life.