Links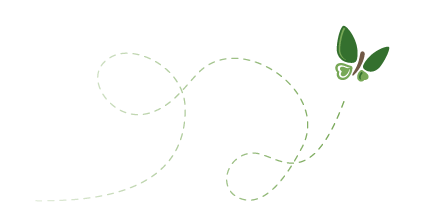 Bodywork
Grief & Loss
Healing
Inspiration
Spirituality
Trauma
Bodywork
Hakomi Institute
Brief overview of Hakomi therapy.
EMDR: Eye Movement Desensitization and Reprocessing
Friendly site. Easy to navigate. Good information about this relatively new treatment for trauma.

Grief & Loss
Center for Loss & Life Transition
Publishes books, articles and other resources for those who are grieving. Is also an educational and training center for bereavement caregivers.
Elisabeth Kubler-Ross
Books, quotes, information and a biography of this leading figure in the field of grief and loss.
Grief Healing
Information, comfort and support for those anticipating or coping with significant loss. A beautiful site and wonderful resource.
The Recovery Village
While I do not see grief as a disorder or believe in a linear stage process of grieving, this link takes you to a well written article that sheds much needed light on the seldom recognized grief that often accompanies addictions.
Webhealing.com
Webhealing.com, one of the Internet's first grief websites, offers multiple interactive resources useful in healing from loss, including discussion and memorials.
Willowgreen
A multi-faceted provider of information, inspiration and support for life transition and aging, loss and grief, illness and caregiving, hope and spirituality, and healing presence.

Healing
A Network for Grateful Living
A website built around the healing power of gratitude.
Angels for Hope
Angels for Hope are available free of charge to those who are severely injured and/or chronically ill, as well as their caregivers or anyone in need of hope.
Attracting Abundance
Master Trainer Carole Look's website about Emotional Freedom Technique.
Brush Fire Painting Workshops
Explore your inner source of creative expression through process painting in these workshops facilitated by Naomi Rifkin.
International Network on Personal Meaning
"Dedicated to advancing health, spirituality, peace and human fulfillment through research, education and applied psychology with a focus on the universal human quest for meaning and purpose."
MusicHealer
"Music to heal the heart and soothe the soul."
OMEGA Institute for Holistic Studies
"Awakening the best in the human spirit."
Rachel Naomi Remen
Books, tapes, and information about healing retreats.
The Forgiveness Project
A project launched in the UK "to promote conflict resolution and restorative practices as alternatives to the endless cycles of conflict, violence and crime that are the hallmarks of our time."
The Tapping Solution
Information about Emotional Freedom Technique and many helpful resources.
Write from the Heart
Creative Writing Workshops for women, children and teens that teach writing as a tool to console, illuminate and heal.


Inspiration
Kind Spring
Small Acts that Change the World.
The Daily Motivator
Daily motivational message. Check out the inspiring flash presentation called "Right Now".
The Random Acts of Kindness Foundation
"Inspires people to practice kindness and to "pass it on" to others. Provide free educational and community ideas, guidance and other resources.

Spirituality
Adironnda Spiritual Healer
Inspires, motivates, and provides effective tools and methods to help people live a better, happier life. Adironnda & Company also travel the world and host spiritual retreats.
Spirituality & Health
A fabulous website for this magazine. Chock full of spiritual sustenance. Highly recommended!
The Institute of Noetic Sciences
Advancing the the science of consciousness and human experience to serve individual and collective transformation.

Trauma
David Baldwin's Trauma Information Pages
Geared mainly toward clinicians and researchers, but the general public may also find helpful information here.
Gift from Within
PTSD resources for survivors and caregivers.
Sidran Institute
Traumatic stress education, publications and resources.
The Trauma Center
Some excellent articles here.